Recovering from COVID-19 with NowRPM
NowRPM is a patient monitoring platform that combines vital-sign sensors, connectivity with other devices, and telemedicine capability into a single platform. Our wearable can be placed on patients at risk for COVID upon discharge or shipped directly to the patient's home. NowRPM has the capability to monitor patients for you, based on protocols you control, or you can utilize your own team.
Given the need to keep patients out of the hospital, NowRPM helps you better manage patients at high risk that must be triaged out of the hospital, or as part of an early discharge program for non-COVID patients to preserve hospital capacity.
Increase hospital & ICU capacity
By monitoring, managing and engaging those with known/suspected SARS-CoV-2 infection at home you can keep more patients out of the hospital. Move low-acuity patients out of the hospital, or those who are at high-risk from infection e.g. immunocompromised, safely home.
Increase ICU triage capability, as well as enable earlier step-down, by continuously monitoring more patients across the hospital.
Reduce exposure to healthcare staff
Allow healthcare staff to monitor, manage and intervene in the health of patients at home, without having to expose themselves. Use virtual visits to assess and treat patients. Use our customizable symptom chatbot to stratify and triage patients. Keep your healthcare staff safer and healthy, thus further increasing capacity to manage the COVID-19 pandemic.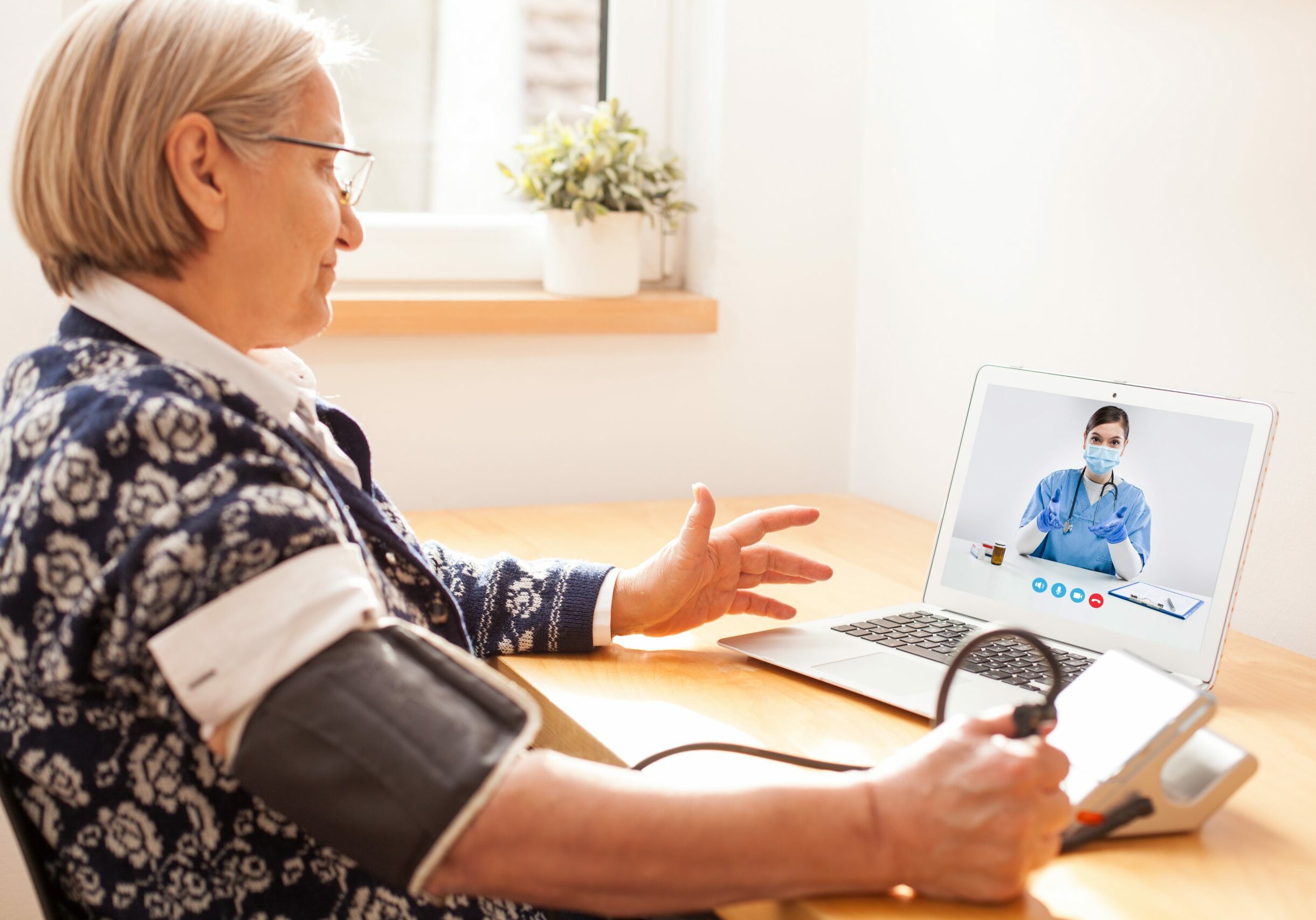 Fully managed and ready to scale
We can send our fully-managed kits straight to a patient's home. The patient requires nothing pre-existing in their home to successfully use NowRPM. Given the unique constraints of the COVID-19 outbreak, we offer flexible month-to-month scale up and scale down options.
We can also undertake the monitoring of patients for you, further increasing your capacity to manage the outbreak.
We'll arrange a short virtual demo via video conference to discuss where we can help.
2.
Patient identification and kit delivery
We work with you to identify your target patient groups. We'll then either send kits to you, or we can send them directly to your patients front door.
3.
Our team, or your team, review the data
We'll arrange a short virtual demo via video conference to discuss where we can help.
Our AI continuously stratifies risk based on your custom settings. Alerts enable earlier identification of those at risk and then our team, or your team, intervene through a virtual video visit, phone call or text message.
NowRPM Assists Everywhere
Increase hospital capacity
Move low-acuity, known infection and high-risk patients home, away from the hospital, with monitoring and virtual care.
Enable earlier step-down and discharge. Expand overall ICU capacity by continuously monitoring patients in lower acuity areas of the hospital.
Allow your teams to monitor, manage and engage patients without having to be physically present. Use virtual video visits to assess and treat.
Keep patients safe with continuous monitoring and reduce exposure to patients at high-risk of severe infection e.g. cancer, seniors by keeping them at home.